One of my favored nemeses dropped by to offer her rational criticism and sparked the inspiration for this week's article by 'revealing?' her credentials on the topic we've been debating for some time and then demanding mine.
I'm unequivicolly stating that you folks who admit to having no education, you have some nerve telling scientists that you know more than they do in their field.  It's beyond moronic.
Okay, first I want to honor her demand for my credentials.  I've stated them before and they are posted in my profile, but for the convenience of those not accustomed to VOX, here they are.  Ready?  I woke up.  That is, I accepted Jesus' plea to commit my life to Him.  I seek the guidance and council of the Spirit of God and I employ the parameters of prescribed behavior as laid out in the Bible.  Soon after, I noticed the blatant, open prejudice against my religion.  The religion, by the way, who's values formed our great country and culture and created an environment which had not existed in recorded history where power, liberty and wealth are in the hands of the common man as much as possible for a peaceful co-existence.  The religion which formed most all of those institutions of higher learning who are now disparaging those same values.  That's it.  I don't hold any degrees from the majestic ivy towered universities.  I'm not going to go get one just to impress egg heads.  Either the truth I present will stand on its own merit or it will collapse under its own weight OR you can disparage or ignore my testimony to observations and investigations the same way the IPCC's 'experts' disparaged and blocked dissenting voices from their own ranks.  I am in no way ashamed of my education level because I have a curious mind and am capable of finding the information I need and I know the universities to be centers for blinkering the promising young minds in our society.  Some intellectuals overcome their indoctrination, most do not.  Those who do, I seek out to read and honor.  Those who do not, have themselves ruined any respect for their hard-won degrees I may have held in the past.
Now, to the topic.  Council and advice with skepticism in absentia is exactly how we got where we are today with our economic troubles, our unemployment rate, our crime rate, our tax rate, our illegal immigration rate, our inflation rate, our national debt to GDP/GNP ratio...  We, the Tea Party 'ilk' were asleep, but
we're awake now
and we're demanding accountability for the unfettered spending with its many unintended consequences and proof of the benefit of any social program.  Proof not generated by the blinkered set of intellectuals, but by the intellectuals who have shed the blinders and can apply common sense to their work.  Proof which lines up with what we know to be true and the
copious evidence
there for all to see.  We're demanding a reset to the accountability set forth in the Constitution, from the Census Program and its workers all the way up through the bureaucracy to the presidential office.  Too bad for those of you who worship at the alter of 'experts' with their bubble-brain-bank 'consensus.'  Science itself becomes a classic intellectual bubble when it morphs into scientism, because it pretends to know things it not only does not, but cannot know in principle.  (evolutionary theory = fact)  Because man is everywhere man, this is when science begins to take on all the trappings of a primitive and poorly thought out ad hoc religion.
Consider a few statements made by experts we can all agree to respect for their contribution within their respective fields.
"There is not the slightest indication that nuclear energy will ever be obtainable.  It would mean that the atom would have to be shattered at will."  Albert Einstein 1936
"There is practically no chance communications space satellites will ever be used to provide better telephone, telegraph, television, or radio service inside the United States."  T. Craven, FCC Commissioner 1961
"There is no reason anyone would want a computer in their home."  Ken Olson, the president/chairman/founder Digital Equipment Corporation 1977
"People recording music off the radio onto cassette will destroy the music industry."  Recording giant BPI 1980
"Internet downloads and file sharing is killing the music industry."  Same corporate heads, present day
"Nuclear powered vacuum cleaners will probably be a reality within ten years."  Alex Lewis, president of Lewis Corporation, a vacuum cleaner manufacturer 1966
"We will never make a 32 bit operating system."  Bill Gates, CEO MicroSoft Corporation undated
"Next Christmas, the iPod will be dead, finished, kaput."  Sir Alan Sugar, Amstrad founder, 2005
These are voices from the hard sciences and great inventors.  They do not reflect the effects of the intellectual bubble in which 'experts' only talk to like-minded intellectuals and dissuade and disparage dissenting intellectuals' contribution.  That intellectual bubble just about guarantees the dissemination of bad information, bad advice, and with the injection of the power elite taking up the 'cause', dangerous policy.
http://www.emeraldinsight.com/Insight/viewContentItem.do;jsessionid=75BA013D8AE71D56750302EE30CB1290?contentType=Article&hdAction=lnkpdf&contentId=1780832
Abstract:

Purpose – The purpose of this paper is to examine critically the accuracy of expert judgment, drawing on empirical evidence and theory from multiple disciplines. It suggests that counsel offered with confidence by experts might, under certain circumstances, be without merit, and presents approaches to assessing the accuracy of such counsel. 
Design/methodology/approach – The paper synthesizes research findings on expert judgment drawn from multiple fields, including psychology, criminal justice, political science, and decision analysis. It examines internal and external factors affecting the veracity of what experts may judge to be matters of common sense, using a semiotic structure. 
Findings – In multiple domains, including management, expert accuracy is, in general, no better than chance. Increased experience, however, is often accompanied by an unjustified increase in self-confidence. 
Practical implications – While the dynamic nature of decision making in organizations renders the development of a codified, reliable knowledge base potentially unachievable, there is value in recognizing these limitations, and employing tactics to explore more thoroughly both problem and solutions spaces 
Originality/value – The paper's originality lies in its integration of recent, multiple-disciplinary research as a basis for persuading decision makers of the perils of accepting expert advice without skepticism.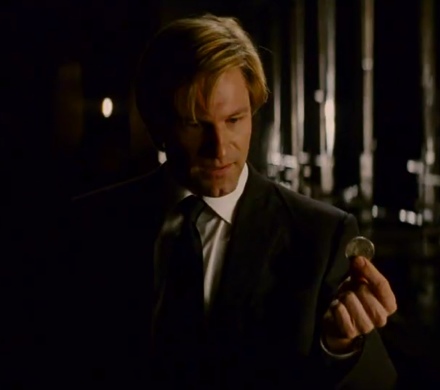 Everybody makes mistakes but your chances of getting accurate information from an expert confident in their grasp of a field is just 50%.  Remember the Batman comic book series and the Two-Face character?  He made every decision by flipping a coin.  You would do as well flipping a coin to make your decisions as relying on paid expert advice.
Looking over all that evidence, can you see a common fault aside from experts being dead wrong?  Mightn't the motive, agenda, prejudice and slew of other blocks to cogent thought be affecting their judgment?  Examples:  Einstein preferred all that energy not be commanded by men, knowing full well what men would do with it.  He famously stated late in his life, "I don't know what the third world war will be fought with but I can tell you the fourth world war will be fought with sticks and stones."  The recording industry heads, in their profit motive failed to incorporate new technology into their distribution models and were losing revenue, but the new artists were able to publish their own work and promote themselves thereby cutting out the recording industry middle-men.  The artists already signed with the recording industry giants were locked into their contracts and thus were affected by the middle-man's failure to adapt to the market.  The music 'industry' was chugging right along without them.  The recording giants first tried regulating the market's behavior, now they are adapting to the new market.
Can you now see the dangers of populating our institution of higher learning with the propagandists, ideologues, social engineers, Che/Mou/Chavez/Castro/Marx/Muhammad enthusiasts?  You elites sure can see a problem with Jesus enthusiasts but somehow the most recent examples of idealism leading to far greater bloodshed and human rights violations under those ideologues simply evade your massive powers of observation and recall.  Neither can you recall a single contribution from the 'Jesus freaks' who have made your prosperity, education, and security possible, but you can quote the benefits (many of them false) of Marx' and Muhammad's cultures.  Similarly, you are blind to the harmful effects of your own influence on policymaking.
You poor, poor, snookered, blinkered, self deceived, prideful, haughty, unteachable, unreachable, educated 'experts.'  I pity you.  How selective your memories!  How inconvenient your own slogans!  Whatever happened to "Question authority!"???  Have you confused that concept with "Disrespect authority?"  Your 'expert' council on raising the next generation is certainly generating that general attitude in the kids.  Look around at the effects of all this expert advice. For crying out loud, open your eyes, open your mind, start thinking for yourself rather than repeating the mindless indoctrination of the ideologues like the IPCC and your Marxist professors.  You and I can revisit the (global climate change) work in 3 or 4 years when the 100,000 experts with dissenting views have had their work and their input into the peer review process considered.
Global climate change alarmists see themselves as
persecuted
heroes.
 That and the billions of tax dollars flowing into their foundations and universities to purchase favored 'studies' and the fact that they have not adhered to integrity and have morally justified a pack of lies for their cause at the highest levels of their discipline, have thereby lost all credibility for the entire science.  Researchers are beginning to jump ship now that the rivers of respect and money are drying up.
Documented media bias
radically affecting our national elections
is not enough to truly alarm the media moguls.  Documented hate-fests
inside
and
out
of our
universities
are not enough to truly alarm the financial contributors and boards that fund and run them.  Documented
deadly effects
of
radical policy
are not enough to alter the agenda of the ideologue representatives.  We have entered a new dark age in which the
ideologues
in control of
main stream media
and
state run education
and
policy making
would
black out opposing views
rather than meet them in the
arena of ideas
to slug it out and process the best information available.  You'd better believe I have the nerve to tell 'experts' they are wrong, especially within their respective fields.  Their 'professional' 'expert' council is directly affecting our entire culture, indeed the world with actual real-world deadly consequences.  What is beyond moronic is the American and Western culture accepting all this
without
skepticism
, and that was the fundamental point I made in Consequential Knowledge.