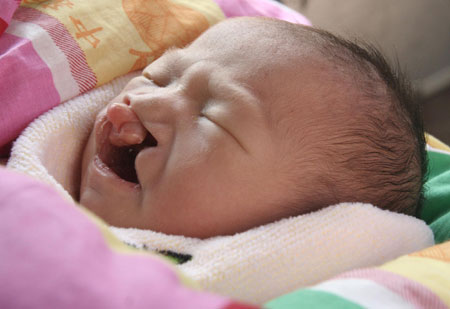 As I sit here on this anniversary of the resurrection of our Savior, I'm contemplating how the world got into this condition.  In nearly 2000 years since Jesus paid the price for our sin before a just God, we are still reaping the consequences of our choices to rebel against authority and the ultimate authority is the Holy God.  How can this be?  If we are no longer condemned by God and God is an unconditionally loving God, then why are we still and ever more rebelling against Him?  The answers are not all that difficult.  First, an entire army of anti-God actors are working to distort His image in the eyes of men.  One third of the host of heaven rebelled against God and were thrown down and are now acting in any way they can to hurt God.  Since they can't reach God to hurt Him directly, they are attacking those God loves with deceit and corruption using God's promise to man of a free will to cause men to rebel against Him.  Second, men have lusts and appetites which are set against their own will.  In this way, we are tested whether we will serve Him through adversity.  You know, there is no trial of the spirit and character if all our appetites and desires are in total agreement with Him.  Third, we have terrible witnesses proclaiming God disapproves of good things.  There is no greater witness against God than to have those who claim to follow Him walk around miserable, condemning all things joyous.  God does not want His people to be miserable.  Who would want to join a group who live in misery by choice?  Fourth, we are given a concerted message by rebellious persons who've decided to feed their appetites, that God (if He exists) is to blame for all the evil we know.  This is patently untrue and here's why:
One of the most common defenses people use to justify their behavior is; "God made me this way."  God made me gay, God made me with a big appetite for sex, God made me moody, God made me forgetful, God made me fat, God made me an alcoholic, et al ad nauseum.  In this way, we take the responsibility for our behavior off our own shoulders and place it on God.  People, this is blaspheming against the character of God.  This is slander and defaming His good name.  You are attributing to God your own faults to justify your actions in wrong.  Yes, you were given appetites, but some are good, some are bad.  Generally, all are good in only certain circumstances and bad in other circumstances.  All appetites can be over endulged.  We've been given a set of standards to know them as right from wrong and our conscience bears witness, which is wrong and which is right.  If God made you that way, be it violent, gay, envious, etc., then why do anything to change?  Afterall, you would be going against God's will since He made you that way, He must want you to be evil.  This is what I mean when I say people don't think through their positions.  God would not be just in rejecting people's rebellion if they didn't have a choice in how they behave.
One extreme of this mindset is found in the deaf community.  Deaf parents of deaf children often argue that God made their children that way and therefor should not have the Cochlear implant to enable them to hear.  (No, I did not make that up) Really?  and if they were born with a disfiguring cleft palate, should they be prevented from getting reconstructive surgery because God made them that way?  If this is going against God's will, why did Jesus heal the blind, deaf, and the lame?  Was He going against His Father's will?  It does not take a great deal of thought to shatter these ridiculous arguments. 
Nucleus 3G with EasyFit
Another extreme example is in the violent and the amoral.  So the students who killed all those people at Columbine or Stanley 'Tookie' Williams who tortured and killed an entire family and the many examples like them aren't responsible for killing and torturing because God made them with a propensity toward violence.  Therefor the death penalty is murder and abuse of the mentally ill.  NO!!!  People must be judged by their behavior.  Stop trying to judge the heart.  That's not your responsibility, that's God's responsibility because God can know the heart while we cannot.  People are responsible to overcome their propensity toward sin, violence, sexual aggression, envy, laziness, etc.,  We are born with sinful natures and must fight those natures.  If the excuse "God made me this way" is justification for any behavior, then it is justification for all behavior.  To those who might claim there is no god, by what standard do you set political and societal moores and our responsiblity to deal with those who ignore or specifically set out to destroy them?  Is a person's nature an excuse for their violence or their theivery or any other social crime so that we should not judge and enact social vengeance on them?  Is there nature a reason to redefine our standards of behavior to accomodate their appetites and perversions?
That's another thing.  Punitive action is in its essence a form of vengeance, not a form of mental health care.  Mental health care is a separate issue.  As a society we want to provide access to mental health care before crimes are committed, ideally but before or after, we do want to provide access to all forms of health care.  Mental health does have behavioral benefits and can preclude criminal behavior, but this is a relatively new science and is riddled with political agenda promoting advocates who use the authority of their positions to fight against the societal responsibility of fighting vengeful 'feelings based' reactions to criminal behavior.  What justice to the family and loved ones of a murder victim or the maimed victim of a murder attempt or a torturer or a rapist, or a pedaphile if there is no punitive action, only mental health treatment?  This is why our justice system is failing our society.  This is why people take the law into their own hands and go exact the price they 'feel' is appropriate.  This reliance on feelings is why we need laws and the justice system populated by people not directly victimized by the perpetrators.  There must be cool heads to mete out justice lest fuedal wars become common again.  Each 'feeling motivated' reaction is an escalation of criminal behaviors instead of a jury and judge who will consider the crimes and a fair response to them.  Cold blooded murder deserves a reciprocal reaction to end the life of the murderer.  Accidental death, deserves a recipricol recompense to the family, but not the death penalty.  When anti-death penalty advocates invade and take over the justice system, justice is destroyed.
Getting back to God's will; you may ask, "Bob, what about dwarfism and deformities?  Are these not God's will?"
My answer as I understand God is, "No."  Now, I have no problem with people coming to an acceptance of their condition as from God, but do you imagine that God wants one child to suffer with disabilities.  If you assume God grants one super abilities and another disabilities, what god do you know?  I believe abilities and disabilities are a direct result of the lifestyle choices our forebears made in their own lives or in the environment they lived in which is also suffering from our sin.  So, again this is a result of our sin nature rather than God's purpose.  I had the good fortune to be born with all my physical attributes in good proportion, and in the wealthiest nation on the face of the earth, but I was also born to abusive parents who neither understand nor command wealth.  I, like most of us have tended to focus on the bad hand I've been dealt, but when I sit down and count out my blessings, they far outweigh the difficulties.  While I was focused on the difficulties, I felt justified in foisting my evil desires on the rest of society.  When I went to church and was helped along in learning how to count my blessings, I began to focus on the benefits I've known and now find no excuse for doing evil.  In fact, I can use the experiences with the difficulties in life to motivate me to fighting the evil tendencies.  I know the cost of others' sin foisted on my life and can thus relate what my sin can cost those around me.  I can also use these experiences to identify with those who struggle against their tendencies toward sin and I can minister to them ways to overcome these tendencies.  I can lay out a logical motivation for right behavior, thanks in part to this knowledge of the sin nature.  God does not get the blame for putting me with parents of a broken nature because all parents are human and falable sinners, and He certainly does not deserve the blame for my broken nature, but He does get the credit for leading me out of my own broken nature and teaching me to use the knowledge of that nature to help others know Him the way I know Him.  I am not suggesting I am perfect at all.  I am suggesting that I am walking out of brokenness, step by step and I recognize I have far, far to go.

What I can imagine God doing is singling out somebody with tremendous disabilities to provide specific help in dealing with those disabilities to be a witness for Him in a society that so easily strays from their relationship with Him.  I can also imagine Him withdrawing that kind of attention so that the willful and rebellious society experiences the full consequence of their rebellion so that they will turn as a unit to seek Him again.  There are examples of this kind of action in the scriptures.  I believe this is what is happening now in Western cultures.  A report was released last week that thousands in the UK are logging on to a website to download a form which states that they are de-baptized.  I can imagine God saying, "So be it." and pulling away His protective hand from that nation and culture and allowing them their own course toward self destruction.  I don't think the U.S. is any different at this point.  Observing the majority public reaction to the wars against evil, "real evil" with beheadings, stonings, militant attacks on innocents, and the complicit actions of Western media, institutions of higher learning and even the majority party in Washington, America is descending into self destruction right along with Canada, France, the Netherlands and all the rest.
You can't legitimately blame God for sending the terrorists to you.  You can't blame God for sending the pornographers to you or the gangs, or the fiancial meltdown, or the incredible debt on the national economy.  These are choices the representatives we elected are making.  If we have the will, we can overcome the terrorists, gangs, financial difficulties, debt, drugs, and all the rest, but it takes discipline, it takes the guidance of a strict set of standards and the best example of these is found in the New Testament of the Bible.  Not because they are in the Bible either, but because they make the most sense if you are willing to think them through.  There are plenty of reasons to believe these standards were set by a miraculous God, but now that we have them, we can reason them out and come to the same conclusions.  The final solution to all our problems is; stop blaming God and start listening to His direction.
You may now be thinking, "But Bob, what about natural disasters?  That's evil, yet that must be God's domain." 
If this is an excuse for behaving as you choose, it is evidence that you first choose to behave as you want then make or search for excuses and evidence that either there is no God or the God that would do these things is no god of yours.  Going back to a quote I've used on earlier posts, "Contempt before investigation cannot help but prevent knowledge." William Paley 1780  So let us open our minds and consider things from another perspective.  As men, we see events as they relate to us personally.  Whatever we feel is bad is evil to us.  Now using our imaginations to shed that perspective and take on one of a Designer and One involved in every intimate detail of our lives, suppose you were the God with all knowledge and an observer of every minute detail of the unfolding events of a plan laid out before you initiated the first step.  You are one who can see and has already experienced the end result of this work.  How would you reach your children?  How would you work to convince the greatest number of them that they should believe in you though they've never personally met you and know practically nothing about you except what your enemies have told them?  Would an occasional devastating storm or famine help focus people's attention on your existence?  War is the choice of men, so don't lay that on God, but drought and flood and earthquake or meteors.  These are the domain of God.  Thousands may die, even hundreds of thousands, but how many billions of people spend eternity in exile from the only Source of life (hell) due to their ignorant rebellion if these things never happen?  If all our lives were pleasant and devoid of suffering, how many would consider God at all?  Even with all these things, look at all the voices who proclaim there is no god.  In the face of miracles, in the face of all the evidence, even the evidence of God visiting us in the form of the Christ, yet men deny Him.  The stories in the Bible are just fables.  The meteors and all are just nature.  The miracles are just the imagination of people.  The witnesses of God's hand in their lives are just the realm of self delusion.  Mass witnesses to great miracles are group hipnotism.  Any excuse will do, if you don't want to believe in a God who will one day judge us all according to our behavior and according to the abilities we have and according to what we did with the evidence He has provided.


Christ came into the world and taught and exampled how we should live.  He suffered and died a torturous death though He was entirely pure and never sinned.  As the only one who has never sinned, He became the only available sacrifice to present to us the cost of our sin and to God the full price to continue relationship with us.  We should not take this lightly and we certainly shouldn't take it for granted.  He who knew no sin, who owed God no recompense for His behavior became recompense for all the rest of us who do owe God our own lives, our own blood, our own suffering and death for our rebellion against Him.  The only way left to us, to show our appreciation of that work is devotion.  To take on the life God desires us to live in full measure.  To begin to walk in the relationship Christ paid for by suffering and dying in our stead.  And this is the whole point of our celebration of this holiday, that Christ having died and suffered, rose from the dead showing us the fullfilment of the promise that we too can live after death.  That we too can ascend to heaven and be with God in peace.  We have further evidence of that peace with God in the form of a relationship with Him here and now.  We know Him as the Holy Spirit.  If what you are is redeemed, then you can say, "God made you this way." otherwise, stop blaming God for your behavior.  So tell me, what's your excuse for rejecting God?